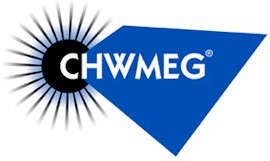 About CHWMEG, Inc.
Introduction | Membership | CHWMEG Facts | Objectives | Legal Considerations |
---
Introduction
CHWMEG, Inc. is a non-profit trade association comprised of manufacturing and other "industrial" organizations interested in efficiently managing the waste management aspects of their environmental stewardship programs. Their programs are based upon their potential environmental liability related to the wastes that are inherently generated by their organizations'' manufacturing and specialty service processes. Note that member organizations always strive to reduce, recycle, or reuse the wastes and other spent materials associated with their operations as a first resort. However, the complete elimination of wastes generated from their operations is not always feasible.
One aspect of CHWMEG, Inc. includes conducting comprehensive, independent reviews of commercial facilities that treat, store, dispose, recycle/regenerate, or transport waste and spent materials. Other CHWMEG, Inc. activities include development and delivery of seminars, conferences, and informational documents for distributionto both members and non-members.
The facilities included in the CHWMEG facility review program are selected by the members, and the evaluations are performed according to a standard protocol by independent and experienced environmental firms under contract to CHWMEG, Inc. All of CHWMEG's facility review contractors have gone through an extensive vetting process, and a committee of member representatives have screened and interviewed each candidate firm. That member committee makes their recommendation to the CHWMEG Board of Directors for their consideration and action.
CHWMEG's primary premise is for reviews of facilities that are of common interest to two or more members ("shared cost reviews"). CHWMEG can also support requests from members for "sole sponsor-initiated reviews", where cost sharing is still possible (canvassing of the entire membership for additional member interest occurs in conjuction with each sole sponsor addtion received by CHWMEG.
---
Membership
CHWMEG, Inc.'s membership is comprised of organizations representing a number of industrial sectors including chemical, oil & gas, and electronic and other manufacturing sectors. CHWMEG's mebmership currently includes many recognizable organizations. See the trends page for the membership trend and the current number of CHWMEG members.
Members of CHWMEG, Inc. benefit from activity in the facility review program by realizing significant cost savings through reduced facility review report costs, or by augmenting their in-house waste stewardship program with the information provided by the inexpensive CHWMEG, Inc. facility review reports. The collective cost savings realized by all CHWMEG members from the cost-sharing opportunity presented from shared-cost reviews now exceeds US$63. million!
New members can join CHWMEG, Inc. at any time. The cost to join is determined annually by the Board of Directors with input from the membership at large, and represents an equal share of the operating costs of the organization. The annual membership fee for 2019 will again be just $2,200 per member (pro-rated quarterly for new members: see the trend). Corporations with CHWMEG, Inc. memberships may use the facility review report information for all supported corporate facilities and activities (divisions and wholly-owned subsidiaries, and in some cases, joint venture activities).
See the list of current members. To receive a membership agreement, please contact us.
---
CHWMEG, Inc. Facts
Activities include semi-annual meetings and a third-party review program focusing on waste and residue management / processing facilities
Member cost for North American facility review reports completed in 2017 are US$875. each, costs to conduct facility review reports averaged approximately US$2,900. -- a net savings for members of over US$2,000. per report!
Member cost for non-North American facility review reports completed in 2017 are US$1,600. each, costs to conduct facility review reports averaged approximately US$4,000. -- a net savings for members of nearly US$2,200 per report!
See trends for the current number of member companies, representing both large and small organizations in the chemical, petroleum, pharmaceutical, printing and electronic and other manufacturing sectors
Projected thru 2019, CHWMEG will have conducted over 5

,049

individual facility reviews of over 1,870 unique facilities in the following locations: Argentina, Australia, Austria, Belgium, Brazil, Canada, Chile, China, Colombia, Costa Rica, Denmark, Domincian Republic, Ecuador, Finland, France, Gabon, Germany, Guatemala, India, Indonesia, Ireland, Israel, Italy, Japan, Luxembourg, Malaysia, Mexico, The Netherlands, New Zealand, Norway, Panama, Philippines, Poland, Russia, Saudi Arabia, Singapore, South Africa, South Korea, Spain, Sri Lanka, Switzerland, Taiwan, Thailand, Turkey, Ukraine, UK-England, UK-Ireland, UK-Scotland, USA (all 50 states, plus PR), and Vietnam
CHWMEG, Inc. report costs are the lowest-cost and highest-value option for obtaining objective and value-added information about waste management facilities
Value-added information in CHWMEG, Inc. facility review reports include comparison of facility information against waste industry benchmarks
Facility review reports incorporate CHWMEG's proprietary Risk Assessment System (RAS), which quantifies risk information for comparative use by members
Members use facility review report information to replace or augment internal organization waste management facility review programs
Information contained in CHWMEG facility review reports provide comprehensive information necessary to evaluate short and long term liability associated with a facility - environmental, operational, and financial risks included
Waste management facility review programs are recognized as "best environmental management practice" by environmental managers, risk managers, and legal counsel, and are incorporated into many initiatives (e.g. American Chemistry Council's Responsible Care® program and the ISO 14001 Environmental Management System standards)
CHWMEG's standard facility review protocol ensures consistent, high quality information including, but not limited to:

Physical/geologic setting
Neighboring activities
Compliance history
Facility design
Spill/release/incident history
Operational concerns
Organizational structure and staffing
Financial status
Customer approval
Waste profiling & acceptance procedures

Facility review report information augments members' staff requirements for conducting site visits, or significantly reduces the need for contracting reviews
Members can affect improvements in environmental aspects of both the supply-chain and product-life cycle by encouraging their suppliers and customers to become participating members -- results are both improvements in environmental management practices and cost reductions along the entire product chain/cycle
Membership incentives include credits/reduced costs for member referrals
As membership increases the number of facilities addressed have increased and individual report costs have decreased
---
Objectives
CHWMEG's objectives as generally stated in its Bylaws and Articles of Incorporation include:
assisting organizations with assessing and managing environmental risks associated with the third-party management of wastes and other spent materials inherent to their manufacturing and other applicable activities; and
managing a program to collect and confidentially report individually to member organizations environmental management and risk data concerning waste management facilities (providing treatment, recycling/regeneration, disposal, transfer, aggregation/sorting and other activities); and
accomplishing of program activities by pooling member and organizational resources
---
Legal Considerations
CHWMEG, Inc. was incorporated in 1995 as an Internal Revenue Service (IRS)-approved Section 501(c)(6) non-profit association of organizations for the purpose of working together to identify and reduce waste generator-borne liabilities associated with third-party waste/residue and other spent materials management and processing activities.
CHWMEG, Inc. was established with careful consideration to legal concerns of the members including antitrust, confidentiality, and potential liability. The Bylaws specifically preclude the organization from lobbying, since the membership inherently represents companies from disparate industries. The corporation has adopted many procedures that are intended to protect individual member companies and the organization collectively. Decisions to use or not to use particular waste management/processing facilities are independent and entirely those of each member organization.
An independent administrator is employed to operate CHWMEG, Inc. and to manage all transactions on a confidential basis, thereby assuring that no member is aware of the interests and/or activities of any other member. Member use of information regarding reviewed facilities is covered in their membership documents and the Bylaws. Except for specific written authorizations, member companies are bound to CHWMEG's confidentiality provisions as part of their membership. Members are precluded from disseminating information received from CHWMEG with employees of any other organization.