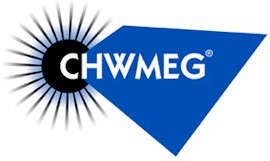 Facility Review List Results - By Location
Contains facility reviews performed by CHWMEG, Inc. since 1995.
Click on a facility to view its services and see available location maps. Also visit the TSD Search to find specific facility capabilities.
List is sorted by city then facility name.
Click to review all North American or Non-North American report costs.
Home | Other Facility Review Lists: Alphabetical | Back to the World Map
---
All 2013 facility reviews. Sorted by country, state, city, then facility.
The locations include 59 states and provinces in the US and Canada, and facilities in 50 other countries.
---
Argentina - 7 Facilities - Back to the World Map - Top of Page - Review Report Costs
---

Facility Name (Alias or Former Name)
Location
Facility Review Program Years

---

IPES S.A. (Ipes plant)
Bahia Blanca, Buenos Aires, Argentina
|2019|

---

Braunco S.A.
Benavidez, Buenos Aires, Argentina
|2011|

---

Recovering S.A.
Campana, Buenos Aires, Argentina
|2016|

---

Braunco S.A.
El Talar, Buenos Aires, Argentina
|2019|

---

PELCO S.A.
El Talar, Buenos Aires, Argentina
|2019|

---

DESLER S.A. (Desler plant)
Malvinas Argentinas, Buenos Aires, Argentina
|2019|

---

IDM S.A.
San Lorenzo, Santa Fe, Argentina
|2016|

---
---
Australia - 25 Facilities - Back to the World Map - Top of Page - Review Report Costs
---

Facility Name (Alias or Former Name)
Location
Facility Review Program Years

---

Cleanaway (Nationwide Oil)
Bentley, Western Australia, Australia
|2019|

---

Catalyst Environmental Solutions
Bibra Lake, Western Australia, Australia
|2019|

---

Veolia Environmental Services (Brooklyn Liquid Treatment Plant; Collex)
Brooklyn, Victoria, Australia
|2019| |2013| |2002|

---

Veolia Environmental Services Pty Ltd (Collex Powerclean)
Camellia, New South Wales, Australia
|2002|

---

Transwaste Technologies Pty Ltd (Hines)
Campbellfield, Victoria, Australia
|2013| |2002|

---

Transpacific Technical Services
Crestmead, Queensland, Australia
|2008|

---

Sita Taylors Road LF (Lyndhurst Landfill)
Dandenong South, Victoria, Australia
|2013|

---

Geocycle SBF Pty Ltd
Dandenong, Victoria, Australia
|2017|

---

Transpacific Technical Services Pty Ltd (Solvent/Packaging Facility; Wilsolve)
Dandenong, Victoria, Australia
|2010| |2002|

---

Transwaste Technologies Pty Ltd (Oily Water Facility; Nuplex Environmental)
Dandenong, Victoria, Australia
|2010| |2002|

---

Container Reconditioning Services Pty Ltd (CRS; Pat the Drum Man)
Dry Creek, South Australia, Australia
|2011|

---

Cleanaway Waste Management (Haztech Industries; ERS Australia)
Glendenning, New South Wales, Australia
|2017| |2002|

---

Cleanaway Waste Management (Lidcombe Liquid Waste Plant; Waste Service NSW)
Homebush Bay, New South Wales, Australia
|2017| |2002|

---

Veolia Environmental Services (Kilburn Liquid Treatment Plant; Collex Pty Ltd)
Kilburn, South Australia, Australia
|2013|

---

Cleanaway Technical Services (Transpacific Industries, Kooragang Treatment Plant)
Kooragang Island, New South Wales, Australia
|2019|

---

Cleanaway (Toxfree Solutions Ltd.; Barry Bros Specialised Services)
Kwinana, Western Australia, Australia
|2019| |2017|

---

SteriHealth
Laverton North, Victoria, Australia
|2011|

---

Tox Free Australia (Chemsal)
Laverton North, Victoria, Australia
|2016| |2011|

---

Environmental Treatment Solutions
Minto, New South Wales, Australia
|2019|

---

Cleanaway (Toxfree; BCD Technologies; Thermal Treatment Solutions)
Narangba, Queensland, Australia

---

Cleanaway Narangba Waste Oil Facility (Nationwide Oil; Transpacific Industries)
Narangba, Queensland, Australia
|2019| |2008|

---

Daniels Health (SteriHealth)
Silverwater, New South Wales, Australia
|2019| |2010|

---

Transpacific Industries (Cleanaway)
Tullamarine, Victoria, Australia
|2002|

---

TES-AMM Australia PTY LTD
Villawood, New South Wales, Australia
|2011|

---

Cleanaway Technical Services (Transpacific Technical Services)
Wingfield, South Australia, Australia
|2016| |2011|

---
---
Austria - 2 Facilities - Back to the World Map - Top of Page - Review Report Costs
---
Belgium - 21 Facilities - Back to the World Map - Top of Page - Review Report Costs
---

Facility Name (Alias or Former Name)
Location
Facility Review Program Years

---

Indaver NV
Antwerp, Flanders, Belgium
|2019| |2016| |2011| |2006|

---

Veolia Environmental Services
Antwerp, Flanders, Belgium
|2016|

---

Campine NV
Beerse, Antwerp, Belgium
|2015|

---

Shanks Hainaut S.A. (Division déchets médicaux)
Bernissart, Wallonia, Belgium
|2012|

---

SUEZ R&R Wallonia Jumet (Centre de Regroupement Dechets Dangereux)
Charleroi, Wallonia, Belgium
|2016|

---

Indaver (Doel-Beveren Facility)
Doel, Flanders, Belgium
|2016| |2011|

---

Revatech Engis
Engis, Wallonia, Belgium
|2016|

---

ABa Recycling
Ghislenghien, Wallonia, Belgium
|2018|

---

Chemogas NV
Grimbergen, Flanders, Belgium
|2016|

---

SITA Remediation NV
Grimbergen, Flanders, Belgium
|2011|

---

SITA Wallonia Herstal
Herstal, Wallonia, Belgium
|2011|

---

Revatech Monsin
Liege, Wallonia, Belgium
|2016|

---

Renewi NV (Van Gansewinkel Chemie)
Mol, Flanders, Belgium
|2018|

---

HOLCIM Belgique S.A.
Obourg, Wallonia, Belgium
|2007|

---

Bioterra NV
Opglabbeek, Flanders, Belgium
|2013|

---

Renewi (Shanks Vlaanderen)
Roeselare, Flanders, Belgium
|2016|

---

Desotec Activated Carbon NV S.A.
Roeselare, West Flanders, Belgium
|2015|

---

Geocycle S.A. (Holcim)
Seneffe, Wallonia, Belgium
|2016|

---

Sims Recycling Solutions NV
Sint-Niklaas, Flanders, Belgium
|2012|

---

IPALLE s.c.r.l.
Thumaide, Wallonia, Belgium
|2016|

---

Recyc Oil
Wielsbeke, Flanders, Belgium
|2016|

---
---
Brazil - 18 Facilities - Back to the World Map - Top of Page - Review Report Costs
---

Facility Name (Alias or Former Name)
Location
Facility Review Program Years

---

Renova Beneficiamento de Resiudo Industriais (Renova Ambiental)
Aruja, Sao Paulo, Brazil
|2019|

---

BMA Tecnologia de Residuos
Belo Horizonte, Minas Gerais, Brazil
|2013|

---

Essencis Solucoes Ambientais
Curitiba, Parana, Brazil
|2011|

---

Apliquim Brasil Recicle Ltda
Indaial, Santa Catarina, Brazil
|2014|

---

Norquima Produtos Quimicos Ltda.
Indaiatuba, Sao Paulo, Brazil
|2018|

---

Sistema Nova Ambiental
Itapevi, Sao Paulo, Brazil
|2019|

---

Pergom Comercio e Recuperacao de Tambores Ltda
Itupeva, Sao Paulo, Brazil
|2011|

---

Lwart Lubrificantes, Ltda.
Lencois Paulista, Sao Paulo, Brazil
|2016|

---

Essencis Solucoes Ambientais
Mage, Rio de Janeiro, Brazil
|2016| |2011|

---

Silcon Ambiental Ltda (PTR Maua)
Maua, Sao Paulo, Brazil
|2018|

---

Apliquim Tecnologia Ambiental
Paulinia, Sao Paulo, Brazil
|2008|

---

ESTRE Ltda. (Empresa de Saneamento e Tratamento de Residuos Ltda.)
Paulinia, Sao Paulo, Brazil
|2016|

---

Votorantim Cimentos (Cimento Poty)
Sobral, Ceara, Brazil
|2007|

---

Resicontrol
Sorocaba, Sao Paulo, Brazil
|2018|

---

Suzaquim Industrias Quimicas Ltda.
Suzano, Sao Paulo, Brazil
|2017|

---

Essencis Solucoes Ambientais (Teris do Brazil SA; TDB Incineracao Ltda.)
Taboao da Serra, Sao Paulo, Brazil
|2018| |2014| |2011| |2008|

---

RCR Ambiental
Taboao da Serra, Sao Paulo, Brazil
|2017|

---

SARPI Sistemas Ambientais e Com Ltda (Vivendi-Onyx SASA Landfill Brazil)
Tremembe, Sao Paulo, Brazil
|2007|

---
---
AB, Canada - 33 Facilities - Back to the World Map - Top of Page - Review Report Costs
---

Facility Name (Alias or Former Name)
Location
Facility Review Program Years

---

Tervita Earth Matters (Tervita Environmental Services; Hazco)
Beaverlodge, AB, Canada
|2014|

---

Secure Energy Saddle Hills Landfill
Bonanza, AB, Canada
|2015|

---

CCR Technologies Ltd
Brooks, AB, Canada

---

Newalta
Brooks, AB, Canada
|2015|

---

Safety-Kleen Canada, Inc.
Calgary, AB, Canada
|2019|

---

Terrapure (Newalta Corporation)
Calgary, AB, Canada
|2019| |2015|

---

Clean Harbors (Sellers Oilfield Services Ltd.)
Calmar, AB, Canada
|2018|

---

Gibson Energy ULC
Claresholm, AB, Canada
|2015|

---

Secure Energy Pembina Landfill
Drayton Valley, AB, Canada
|2015|

---

Newalta Corporation
Drumheller, AB, Canada
|2015|

---

Newalta Corporation
Eckville, AB, Canada
|2015|

---

Terrapure (Newalta)
Edmonton, AB, Canada
|2019|

---

Newalta
Elk Point, AB, Canada
|2017|

---

Tervita (Newalta)
Hughenden, AB, Canada
|2019|

---

CCS Energy Services (Lindbergh Cavern Facility)
Lindbergh, AB, Canada
|2007|

---

Voda Midstream, Inc. (Gibson Energy)
Mayerthorpe, AB, Canada
|2015|

---

Porocel (Criterion Catalyst & Technologies; Catalyst Recovery, Inc.)
Medicine Hat, AB, Canada
|2019| |2014| |2001|

---

Safety-Kleen Canada, Inc.
Nisku, AB, Canada

---

Secure Energy
Nosehill, AB, Canada
|2014|

---

GFL Environmental (E.I.L. Environmental Services; Green For Life)
Onoway, AB, Canada
|2018|

---

East Peace Regional Waste Management Company
Peace River, AB, Canada
|2014|

---

Crowsnest/Pincher Creek Landfill
Pincher Creek, AB, Canada

---

Tervita (Newalta)
Redwater, AB, Canada

---

Rocky Mountain Regional Landfill
Rocky Mountain House, AB, Canada
|2014|

---

Secure Rocky Mountain Terminal
Rocky Mountain House, AB, Canada
|2015|

---

Secure Willesden Green Class II Landfill
Rocky Mountain House, AB, Canada
|2014|

---

Tervita Willesden Green LF (CCS)
Rocky Mountain House, AB, Canada
|2019| |2014|

---

Beaver Regional Landfill
Ryley, AB, Canada
|2019|

---

Clean Harbors (Newalta; Laidlaw)
Ryley, AB, Canada
|2019| |2017| |2014| |2010| |2005|

---

Newalta Corporation
Stauffer, AB, Canada
|2015|

---

Newalta Corporation
Stettler, AB, Canada
|2015|

---

Swan Hills Treatment Center
Swan Hills, AB, Canada
|2017| |2015| |2012| |2009| |2005| |2002|

---

Newalta Corporation
Taber, AB, Canada
|2015|

---
---
BC, Canada - 15 Facilities - Back to the World Map - Top of Page - Review Report Costs
---

Facility Name (Alias or Former Name)
Location
Facility Review Program Years

---

Newalta Corporation (Fort St. John Facility)
Baldonnel, BC, Canada
|2013|

---

Terrapure Environmental (Newalta Corporation; West Stoddart Facility)
Buick, BC, Canada
|2013|

---

Secure Energy (Dawson Creek Full Service Terminal)
Dawson Creek, BC, Canada
|2014|

---

Clean Harbors Canada
Delta, BC, Canada
|2015| |2003|

---

Safety-Kleen Canada, Inc.
Delta, BC, Canada

---

Terrapure Environmental
Delta, BC, Canada

---

GFL Environmental (Green for Life)
Fort St. John, BC, Canada
|2014|

---

Tervita Ft. St. John / Boundary Lake TRD (CCS)
Fort St. John, BC, Canada
|2014|

---

Sumas Environmental Services
Kamloops, BC, Canada
|2014|

---

Nanaimo Regional Landfill
Nanaimo, BC, Canada

---

Stericycle, Inc. (Hospital Sterilization Services; HSS)
Port Coquitlam, BC, Canada
|2010| |2007|

---

Newalta (Prince George Service Centre)
Prince George, BC, Canada
|2013|

---

Envirogreen Technologies Ltd
Princeton, BC, Canada
|2019| |2014|

---

Retriev Technologies (Toxco Waste Management, Ltd.)
Trail, BC, Canada
|2018| |2015| |2013| |2011| |2008|

---

Teck Metals, Ltd. (Teck Cominco Metals)
Trail, BC, Canada
|2014| |2001|

---
---
MB, Canada - 3 Facilities - Back to the World Map - Top of Page - Review Report Costs
---
NB, Canada - 1 Facility - Back to the World Map - Top of Page - Review Report Costs
---
NS, Canada - 1 Facility - Back to the World Map - Top of Page - Review Report Costs
---
ON, Canada - 31 Facilities - Back to the World Map - Top of Page - Review Report Costs
---

Facility Name (Alias or Former Name)
Location
Facility Review Program Years

---

Aevitas (Fluorescent Lamp Recyclers Technologies, Inc.; FLR)
Ayr, ON, Canada
|2016| |2010| |2007|

---

Detox Environmental
Bowmanville, ON, Canada
|2015| |2010|

---

GFL Environmental (Sure Horizon Environmental)
Brampton, ON, Canada

---

Safety-Kleen Canada, Inc.
Brampton, ON, Canada
|2019|

---

Stericycle Armthorpe
Brampton, ON, Canada
|2018| |2011|

---

Stericycle Deerhurst
Brampton, ON, Canada
|2018| |2015| |2011|

---

Safety-Kleen Systems, Inc.
Breslau, ON, Canada
|2019| |2018| |2007| |2005| |2000| |1996|

---

Clean Harbors (Lambton-Sarnia Incineration/Landfill)
Corunna, ON, Canada
|2019| |2018| |2016| |2015| |2014| |2013| |2011| |2010| |2008| |2007| |2006| |2003| |2002| |2000| |1998| |1995|

---

Clean Harbors (Safety-Kleen Ltd.)
Guelph, ON, Canada
|2019| |2014|

---

Terrapure Environmental (Revolution Environmental Solutions; Newalta)
Hamilton, ON, Canada
|2015|

---

Tomlinson Environmental Services (Scott Environmental Group)
Kingston, ON, Canada
|2018| |2010|

---

Covanta Environmental Solutions (Quantex Environmental Inc., dba: Quantex Solutions)
Kitchener, ON, Canada
|2015| |2007|

---

Keith R. Thompson, Inc. (KRT, Inc.)
Lively, ON, Canada

---

Clean Harbors Canada
London, ON, Canada
|2007| |2005| |2002|

---

Safety-Kleen Canada, Inc.
London, ON, Canada

---

Aimco Solrec Ltd.
Milton, ON, Canada
|2015|

---

Clean Harbors (Safety-Kleen Corporation)
Mississauga, ON, Canada
|2019| |2018| |2017| |2016| |2015| |2013| |2010| |2009| |2007| |2004| |2000|

---

Fielding Chemical Technologies
Mississauga, ON, Canada
|2019| |2016| |2011| |2006| |2002|

---

Holcim (Canada), Inc. (St. Lawrence Cement; Holnam)
Mississauga, ON, Canada
|2010| |2004|

---

Tonolli Canada, Ltd.
Mississauga, ON, Canada
|2015|

---

Universal Drum Reconditioning (Industrial Container; ICS; All Tank)
Mississauga, ON, Canada
|2019| |2013|

---

GFL Environmental (Lafleche Leblanc Soil Recycling Inc)
Moose Creek, ON, Canada
|2018|

---

Safety-Kleen Systems, Inc.
Nepean, ON, Canada

---

Loop Recycled Products
Niagara Falls, ON, Canada
|2019|

---

Shield Source, Inc
Peterborough, ON, Canada
|2010|

---

GFL Environmental (Liquids Waste Division)
Pickering, ON, Canada
|2018|

---

Raw Materials Company (RCI)
Port Colborne, ON, Canada
|2018| |2014| |2003|

---

Ssonix Products 2010 Inc.
St. Catharines, ON, Canada
|2016|

---

Clean Harbors Canada
Thorold, ON, Canada
|2007| |2005| |2002|

---

Xstrata (Falconbridge Limited; Kidd Metallurgical Division)
Timmins, ON, Canada
|2005|

---

WM Twin Creeks LF
Watford, ON, Canada
|2019|

---
---
QC, Canada - 20 Facilities - Back to the World Map - Top of Page - Review Report Costs
---

Facility Name (Alias or Former Name)
Location
Facility Review Program Years

---

Stablex Canada, Inc. (Marsulex Inc.)
Blainville, QC, Canada
|2018| |2017| |2015| |2014| |2013| |2012| |2010| |2008| |2007| |2005| |2003| |2002| |2000|

---

Sorinco, Inc.
Brossard, QC, Canada
|2006|

---

Safety-Kleen Canada, Inc.
Chambly, QC, Canada
|2019| |2016|

---

Triumvirate Environmental (Canada), Inc. (ChemTECH Environment Inc)
Contrecoeur, QC, Canada
|2019|

---

CRI Environment Inc
Coteau-du-Lac, QC, Canada
|2011|

---

Horizon Environnement
Grandes-Piles, QC, Canada
|2001|

---

Clean Harbors (Les Services; Safety-Kleen)
Mercier, QC, Canada
|2011| |2010| |2008| |2006| |2003| |2001|

---

Solution Eau Air Sol Inc
Montreal, QC, Canada
|2016|

---

Glencore Canada Corporation (Fonderie Horne; Xstrata; Noranda; Horne Smelter)
Rouyn-Noranda, QC, Canada
|2010| |2007| |2003|

---

RSI Environmental (Recupere Sol Inc.; Bennett Environmental Inc.)
Saint-Ambroise, QC, Canada
|2019| |2013| |2006|

---

Safety-Kleen Canada, Inc.
Saint-Augustin-de-Desmaures, QC, Canada
|2019|

---

WM Ste-Sophie Landfill
Sainte Sophie, QC, Canada
|2013|

---

Services Matrec Inc.
Saint-Hubert, QC, Canada
|2017|

---

WM Valleyfield Transfer Station
Salaberry-de-Valleyfield, QC, Canada
|2013|

---

GSI Envinronnement
Sherbrooke, QC, Canada
|2001|

---

Enviro Connexions Complex (Vision Enviro Progressive, Progressive Lachenaie LF, BFI Canada)
Terrebonne, QC, Canada
|2017|

---

Clean Harbors (Safety-Kleen Corporation Lte.)
Thurso, QC, Canada
|2012| |2009| |2006| |2005| |2003| |2001|

---

Solumet Metallurgical Solutions Inc. (Métaux Et Poudres Solumet)
Varennes, QC, Canada
|2011|

---

Clean Harbors (Safety-Kleen Services (Quebec) Ltd.)
Ville Ste-Catherine, QC, Canada
|2012|

---

Revolution VSC (Terrapure, Newalta, Nova Pb Inc.)
Ville Ste-Catherine, QC, Canada
|2016| |2014| |2012| |2009| |2006| |2003|

---
---
SK, Canada - 1 Facility - Back to the World Map - Top of Page - Review Report Costs
---

Facility Name (Alias or Former Name)
Location
Facility Review Program Years

---

Tervita (Newalta)
Halbrite, SK, Canada
|2019|

---
---
Chile - 6 Facilities - Back to the World Map - Top of Page - Review Report Costs
---

Facility Name (Alias or Former Name)
Location
Facility Review Program Years

---

Hidronor Chile SA (Empresa de Tratamientos de Residuos Copiulemu; Copiulemu)
Florida, Bio Bio, Concepcion, Chile
|2018| |2012|

---

Eco-Logica
Lampa, Santiago, Chile
|2018|

---

Procesos Sanitarios SpA
Quilicura, Santiago, Chile
|2017|

---

Bravo Energy
Santiago, Metropolitano de Santiago, Chile
|2019| |2003|

---

Hidronor Chile S.A.
Santiago, Santiago, Chile
|2005| |2000|

---

Cemento Polpaico S.A. Coactiva Platform (Polpaico Coactiva)
Til-Til, Chacabuco, Chile
|2017|

---
---
China - 44 Facilities - Back to the World Map - Top of Page - Review Report Costs
---

Facility Name (Alias or Former Name)
Location
Facility Review Program Years

---

Beijing Jinyu Mangrove Environmental Protection Technology Co., Ltd
Beijing, Beijing Province, China
|2009|

---

TES-AMM
Beijing, Beijing Province, China
|2016|

---

SCIP SITA Waste Services Co., Ltd.
Cao Jing, Shanghai, China
|2017| |2013| |2007|

---

Changzhou Annaide Industrial Waste Disposal Co. Ltd
Changzhou, Jiangsu Province, China
|2009|

---

Changzhou Dingxin Recycling Containers Ltd.
Changzhou, Jiangsu Province, China
|2009|

---

Chengdu Shuguang Petrochemical Co
Chengdu, Sichuan, China
|2011|

---

Chengdu Xingrong Hazardous Waste Disposal Co. Ltd
Chengdu, Sichuan, China
|2018|

---

Sichuan Jinfuhua Environmental Engineering Co. Ltd. (Chengdu Shuangliu Env Engineering Co)
Chengdu, Sichuan Province, China
|2009|

---

Dalian Dongtai Industrial Waste Treatment Co. Ltd.
Dalian, Liaoning, China
|2012|

---

Fujian HW Center
Fuzhou, Fujian Province, China
|2006|

---

Jiansu Kangbo Hazardous Waste Disposal Co.
Gaoyou, Jiangsu, China
|2019|

---

Guangzhou Zhong Tao Luyou Industrial Waste Reclamation Treatment Co. Ltd. (Panyu Luyou Co., Ltd.)
Guangzhou, Guangdong Province, China
|2016| |2011| |2006|

---

Hang Zhou LiJia Environmental Services, Ltd. (Hangzhou Dadi Environmental Protection Co.)
Hangzhou, Zhejiang, China
|2015| |2010|

---

Litong Telecom Company Ltd. (HSK Facility)
Hong Kong, Hong Kong, China
|2016|

---

Ecospace Limited (Enviropace; EPD Chemical Waste Treatment Centre)
Hong Kong, Hong Kong S.A.R., China
|2001|

---

Guangdong Hazardous Waste Comprehensive Treatment Demonstrative Center
Huizhou, Guangdong, China
|2009|

---

Jiangxi Hazardous Waste and Jiujiang City Medical Waste Disposal Center
Jiujiang, Jiangxi, China
|2009|

---

Kunshan Liqun Solid Waste Management Co. Ltd.
Kunshan, Jiangsu Province, China
|2007|

---

Veolia-Tongjun Environment Service (Nanjing) Co. Ltd.
Nanjing, Jiangsu, China

---

Nanjing Jinze Metallic Materials Co. Ltd. (The Fortune Group)
Nanjing, Jiangsu Province, China
|2006|

---

Hong Kong Kingstay Company (Jin Xintai Development Limited)
Ping Che, Fanling, NT Hong Kong, China
|2012|

---

Shanghai Xin Jin Qiao Industrial Waste Management Co., Ltd (Xin Jinqiao Road Facility)
Pudong New District, Shanghai Province, China
|2007|

---

Shanghai Xin Jin Qiao Industrial Waste Management Co., Ltd (Jingye Road Facility)
Pudong New District, Shanghai Province, China
|2015|

---

Putian Lvfeng Environmental Protection Co., Ltd.
Putian, Fujian Province, China
|2007|

---

LvJie - Qingdao New World
Qingdao, Shandong Province, China
|2007|

---

Qingdao New World Solid Waste Treatment
Qingdao, Shandong Province, China
|2006|

---

Fortune Recycling (Qingyuan) Ltd.
Qingyuan, Guangdong, China
|2010|

---

Beijing Hazardous Waste Management Disposal Station
Qingyundian, Beijing Province, China
|2009|

---

Dong Huan Special Solid Waste
Shanghai, Shanghai Province, China
|2002|

---

Feilun Smelting Plant
Shanghai, Shanghai Province, China
|2002|

---

Shanghai Solid Waste Disposal Center
Shanghai, Shanghai Province, China
|2009| |2005|

---

Shanghai Xing Yue Env Protection Services Ltd.
Shanghai, Shanghai Province, China
|2015| |2009|

---

TES-AMM (South Hui Cheng Road Facility)
Shanghai, Shanghai Province, China
|2012| |2005|

---

TES-AMM (Xing Shun Road Facility)
Shanghai, Shanghai Province, China
|2015|

---

Wanan Enterprise General Corporation
Shanghai, Shanghai Province, China
|2002|

---

Xinjie Environmental Protection Technology Co. Ltd.
Shaoxing, Zhejiang, China
|2019|

---

Suzhou Roiwow Recycle Technology Co. Ltd.
Suzhou, Jiangsu, China
|2011|

---

Suzhou Heshun Solid Waste Disposal Co., Ltd.
Suzhou, Jiangsu Province, China
|2007|

---

Taicang Golden Concord Garbage Incineration Power Co. (Taicang Xiexin)
Taicang, Jiangsu Province, China
|2007|

---

Tianjin Hejia Veolia Environmental Services Co., Ltd. (Tianjin Hejia Onyx Environmental)
Tianjin, Tianjin Province, China
|2010| |2003|

---

Xiamen Huihong Environmental Resource Technology Co., Ltd.
Xiamen, Fujian, China
|2019|

---

Oasis Environmental Protection
Xiamen, Fujian Province, China
|2009|

---

Yan Cheng Yu Xin Solid Waste Disposal Co., Ltd.
Yancheng, Jiangsu Province, China
|2007|

---

Dunwell Petro-Chemical Co., Ltd.
Yuen Long, New Territories, Hong Kong, China
|2010|

---
---
Colombia - 4 Facilities - Back to the World Map - Top of Page - Review Report Costs
---
Costa Rica - 5 Facilities - Back to the World Map - Top of Page - Review Report Costs
---

Facility Name (Alias or Former Name)
Location
Facility Review Program Years

---

Ecoway Servicios Ambientales (Ecoway Dos Cuarenta y Tres Internacional, S.A.)
Alajuela, Alajuela, Costa Rica
|2018|

---

Fortech Microabrasivos S.A. (Cartago Industrial Park Facility; Metals Plant)
Cartago, Cartago, Costa Rica
|2008|

---

Fortech Microabrasivos S.A. (Tejar del Guarco Facility; E-Waste Plant)
Cartago, Cartago, Costa Rica
|2008|

---

Fortech SA (Lima de Cartago Facility; Solvent Facility; Fortech Microabrasivos S.A.)
Cartago, Cartago, Costa Rica
|2017| |2008|

---

Servicios Ambientales Geocycle SAG SA (Holcim Costa Rica)
Cartago, Cartago, Costa Rica
|2016| |2011|

---
---
Denmark - 1 Facility - Back to the World Map - Top of Page - Review Report Costs
---
Dominican Republic - 2 Facilities - Back to the World Map - Top of Page - Review Report Costs
---
Ecuador - 1 Facility - Back to the World Map - Top of Page - Review Report Costs
---
Finland - 2 Facilities - Back to the World Map - Top of Page - Review Report Costs
---
France - 30 Facilities - Back to the World Map - Top of Page - Review Report Costs
---

Facility Name (Alias or Former Name)
Location
Facility Review Program Years

---

Secanim Sud Est (Sarval Sud Est)
Bayet, Allier, France
|2018|

---

SITA
Bellegarde, Gard, Languedoc-Roussillon, France
|2016|

---

EarthMinded France (pack2pack; p2p)
Billy Berclau, Nord-Pas-De-Calais, France
|2014|

---

SEDA
Champteusse Sur Baconne, Pays de la Loire, France
|2012|

---

Seche Eco-Industries
Change, Pays de la Loire, France
|2015| |2012|

---

Biogenie
Chateau Gaillard, Rhone-Alpes, France
|2012|

---

Vernea
Clermont-Ferrand, Puy-de-Dome, France
|2018|

---

Sotrenor (Societe De Traitement Des Effluents Du Nord Pas De Calais)
Courrieres, Nord-Pas-De-Calais, France
|2012|

---

Ecollecte
Creuzier-Le-Vieux, Allier, France
|2018|

---

SIAVED (CIDEME)
Douchy-les-Mines, Nord, Nord Pas-de-Calais, France
|2013|

---

Hydropale
Dunkerque, Nord, Nord Pas-de-Calais, France
|2013|

---

Suez Recycling and Recovery (SITA REKEM; Site de Gennevilliers)
Gennevilliers, Ile-de-France, France
|2017| |2015|

---

Labo Services
Givors, Rhone-Alpes, France
|2012|

---

SCORI
Givors, Rhone-Alpes, France
|2014|

---

Teris PCX
Le Pont de Claix, Rhône-Alpes, France
|2008|

---

SARP Industries
Limay, Ile-De-France, France
|2016| |2012| |2004|

---

HOLCIM (Geocycle)
Lumbres, Nord-Pas-De-Calais, France
|2012|

---

Cedilor (SARPI)
Malancourt-la-Montagne, Lorraine, France
|2004|

---

SITA FD Agora Eco Hub (Ecopole Agora)
Noyelles-Godault, Nord-Pas-De-Calais, France
|2012|

---

SCORI Atlantique
Oriolles, Poitou-Charentes, France
|2012|

---

IKOS Soil Mix
Pitres, Haute-Normandie, France
|2012|

---

Lafarge Ciments
Port-la-Nouvelle, Languedoc-Roussillon, France
|2012|

---

VALORTEC
Rognac, Provence-Alpes-Cote d Azur, France
|2013|

---

Triadis Services
Rouen, Upper Normandy, France
|2015|

---

Tredi-St. Vulbas (Seche Environnement)
Saint Vulbas, Rhone-Alpes, France
|2016| |2013| |2008|

---

Suez RR IWS Chemicals (SITA Rekem; SITA Dectra)
Saint-Brice-Courcelles, Grand Est, France
|2017|

---

Tredi-Salaise
Salaise-sur-Sanne, Rhone-Alpes, France
|2016| |2013| |2011| |2004|

---

Societe Valdelec
Sarcelles, Île-de-France, France
|2009|

---

GRS Valtech
St. Pierre de Chandieu, Rhone, Rhone-Alpes, France
|2013|

---

Tredi-Strasbourg
Strasbourg, Alsace, France
|2004|

---
---
Gabon - 1 Facility - Back to the World Map - Top of Page - Review Report Costs
---
Germany - 19 Facilities - Back to the World Map - Top of Page - Review Report Costs
---

Facility Name (Alias or Former Name)
Location
Facility Review Program Years

---

Nickelhutte Aue GmbH
Aue, Sachsen, Germany
|2017| |2011| |2004|

---

GSB Sonderabfall Entsorgung Bayern GmbH
Baar-Ebenhausen, Bavaria, Germany
|2017| |2012| |2008|

---

Hessische Industriemuell Gmbh (HIM)
Biebesheim, Hessen, Germany
|2017|

---

Bauer Umwelt GmbH
Bleicherode, Thuringia, Germany
|2013|

---

REMONDIS Industrie Service GmbH & Co. KG
Bramsche, Lower Saxony, Germany
|2017| |2013|

---

AVG Abfall-Verwertungs-Gesellschaft mbH
Hamburg, Hamburg, Germany
|2017| |2013| |2008|

---

Bauer Umwelt GmbH (Bilfinger Berger Entsorgung Hamburg GmbH)
Hamburg, Hamburg, Germany
|2012|

---

TerraCon
Hamburg, Hamburg, Germany
|2012|

---

Heraeus Deutschland GmbH & Co. KG
Hanau, Hesse, Germany
|2019|

---

AURA Metallurgie GmbH & Co. KG
Helbra, Saxony-Anhalt, Germany
|2010|

---

RCM Abfallbehandlung GmbH (REMEX CONMIN)
Mannheim, Baden-Wuerttemberg, Germany
|2013|

---

G.V.S. GmbH & Co. KG (Gesellschaft fur die Verwertung von Sonderabfallen)
Mannheim-Rheinau, Baden-Wurttemberg, Germany

---

REMONDIS Industrie Service GmbH & Co. KG (Blum GmbH)
Melle, Lower Saxony, Germany
|2017| |2013|

---

ALBA Neckar-Alb GmbH & Co. Kg
Metzingen, Baden-Wurttemberg, Germany
|2013|

---

Bauer Umwelt GmbH (Soil Treatment Centre, Bodenreinigungszentrum)
Schrobenhausen, Bavaria, Germany
|2017| |2012|

---

IAG (Ihlenberger Abfallentsorgungs-Gesellschaft mbH)
Selmsdorf, Mecklenburg-West Pomerania, Germany
|2010|

---

J Schaumaier Nachf. GmbH
Traunstein, Bavaria, Germany

---

REMONDIS Industrie Service GmbH & Co. KG
Uetze, Lower Saxony, Germany
|2012|

---

Thermische Ruckstandverwertung GmbH & Co. KG (TRV)
Wesseling, North Rhine-Westphalia, Germany
|2017| |2013|

---
---
Guatemala - 1 Facility - Back to the World Map - Top of Page - Review Report Costs
---
India - 18 Facilities - Back to the World Map - Top of Page - Review Report Costs
---

Facility Name (Alias or Former Name)
Location
Facility Review Program Years

---

Bharuch Enviro Infrastructure Ltd.
Ankleshwar, Gujarat, India
|2018|

---

Balaji Refineries
Bangalore, Karnataka, India
|2016|

---

G. N. Industries
Bangalore, Karnataka, India
|2016|

---

Gomti Incinco
Bangalore, Karnataka, India
|2015|

---

Sims Recycling Solutions (Trishyiraya Recycling India)
Bangalore, Karnataka, India
|2012|

---

AER Worldwide India Pvt. Ltd.
Chennai, Tamil Nadu, India

---

Sims Recycling Solutions (Trishyiraya Recycling India)
Chennai, Tamil Nadu, India
|2012|

---

E-Parisaraa Pvt. Ltd.
Dabaspete, Karnataka, India
|2016|

---

Medicare Environmental Management Pvt. Ltd.
Dabaspete, Karnataka, India
|2017|

---

Sims Recycling Solutions (Trishyiraya Recycling India; TIC Group India Pvt Ltd)
Delhi, Uttar Pradesh, India
|2012|

---

Century Refineries Pvt. Ltd.
Hosakote, Karnataka, India

---

ACC Limited Madukkarai Cement Works
Madukkarai, Tamil Nadu, India
|2008|

---

TES-AMM India Pte Ltd
Oragadam, Tamil Nadu, India
|2016|

---

Maharashtra Enviro Power Limited
Pune, Maharashtra, India
|2015| |2010|

---

Ramky Enviro Engineers Ltd. (Hyderabad Waste Management Project)
Quthbullapur, Telangana, India
|2016|

---

Bharat Oil & Waste Management Ltd
Roorkee, Uttarakhand, India
|2015|

---

Ramky-Mumbai Waste Management (MWML)
Taloja, Maharashtra, India
|2013|

---

ACC Limited Wadi Cement Works
Wadi, Maharashtra, India
|2012| |2008|

---
---
Indonesia - 4 Facilities - Back to the World Map - Top of Page - Review Report Costs
---
Ireland - 9 Facilities - Back to the World Map - Top of Page - Review Report Costs
---

Facility Name (Alias or Former Name)
Location
Facility Review Program Years

---

Irish Lamp Disposal Company, Ltd.
Athy, County Kildare, Ireland
|2015|

---

Veolia ES Technical Solutions
Corrin, Fermoy, County Cork, Ireland
|2019| |2016| |2012|

---

Indaver Transfer Station (Dublin Port Hazardous Waste Facility; Minchem)
Dublin, County Dublin, Ireland
|2017| |2013|

---

Indaver Waste to Energy
Duleek, County Meath, Ireland
|2017|

---

Enva Ireland (Atlas Oil)
Portlaoise, Ireland
|2017| |2008|

---

Rilta Environmental
Rathcoole, Ireland
|2017| |2013| |2009|

---

ENVA Hazardous Waste (Shannon Environmental Services Ltd.)
Shannon, Ireland
|2016| |2013| |2007|

---

Rehab Recycle
Tallaght, County Dublin, Ireland
|2019| |2009|

---

KMK Metals Recycling
Tullamore, County Offaly, Ireland
|2017| |2013|

---
---
Israel - 6 Facilities - Back to the World Map - Top of Page - Review Report Costs
---

Facility Name (Alias or Former Name)
Location
Facility Review Program Years

---

Elcon Recycling
Beersheba, Southern District, Israel
|2017|

---

Environmental Services Company Ltd. (ESC)
Beersheba, Southern District, Israel
|2019|

---

Evron Landfill
Evron, Northern District, Israel
|2017|

---

Dor Chemicals
Haifa, Haifa, Israel

---

Eco Oil
Haifa, Haifa, Israel
|2017|

---

Ale Ecological Services
Kiryat Gat, Southern District, Israel
|2017|

---
---
Italy - 22 Facilities - Back to the World Map - Top of Page - Review Report Costs
---

Facility Name (Alias or Former Name)
Location
Facility Review Program Years

---

Meta Service S.R.L.
Aci Sant'Antonio, Catania, Sicilia, Italy
|2012|

---

Vallesabbiaservizi SRL
Agnosine, Lombardy, Italy
|2011|

---

Chimet
Badia al Pino, Tuscany, Italy
|2011|

---

ECOSFERA S.R.L.
Bulgarograsso, Como, Italy
|2012|

---

Azzurra S.R.L.
Casale Monferrato, Piemonte, Italy
|2012|

---

Waste Recycling S.P.A.
Castelfranco di Sotto, Pisa, Toscana, Italy
|2017|

---

ManEco, S.R.L.
Ceranesi, Liguria, Italy
|2012|

---

AXSE, S.R.L.
Ceriano Laghetto, Monza and Brianza, Lombardy, Italy
|2017|

---

L.A.F. S.n.c.
Cologno, Bergamo, Italy

---

Granifix S.R.L.
Conselve, Padova, Veneto, Italy
|2013|

---

Econet S.R.L.
Lamezia Terme, Calabria, Italy
|2012|

---

A.R.O. S.R.L.
Leno, Lombardia, Italy
|2012|

---

Erdbau S.R.L.
Merano, Trentino-Alto Adige, Italy
|2013|

---

Ecoltecnica SpA
Milan, Lombardy, Italy
|2011|

---

ACRI s.r.l. (Asfalti Calcestruzzi Rifiuti Inerti)
Misilmeri, Palermo, Sicily, Italy
|2013|

---

Grandi Impianti Ecologici S.R.L.
Novedrate, Como, Lombardia, Italy
|2013|

---

Ambiente E Servizi S.R.L.
Povegliano Veronese, Verona, Italy
|2013|

---

La Cart s.r.l.
Rimini, Emilia Romagna, Italy
|2013|

---

Petroltecnica SpA
San Giovanni di Ostellato, Emilia-Romagna, Italy
|2012|

---

IOSA CARLO s.r.l.
Terni, Umbria, Italy
|2013|

---

La Torrazza SRL
Torrazza Piemonte, Turin, Piedmont, Italy
|2013|

---

La. Fu. Met. S.r.l.
Villastellone, Piedmont, Italy
|2011|

---
---
Japan - 12 Facilities - Back to the World Map - Top of Page - Review Report Costs
---

Facility Name (Alias or Former Name)
Location
Facility Review Program Years

---

Nisso Metallochemical Co. Ltd. (Aizu Plant)
Bandai-machi, Yama-gun, Fukushima, Japan

---

Amita Corporation (Himeji Recycling Resources Facility)
Himeji, Hyogo, Japan
|2014|

---

Nomura Kohsan Co. Ltd. (Itomuka Plant)
Kitami, Hokkaido, Japan
|2019| |2015|

---

Eco-System Sanyo Co. Ltd.
Misaki-cho, Kume-gun, Okayama, Japan

---

Recycle Energy, Inc. (Eco Planning Co. Ltd.)
Ranzan, Saitama, Japan
|2016|

---

TES-AMM Japan
Sagamihara, Kanagawa, Japan

---

Ecomax Co. Ltd.
Samukawa, Kanagawa, Japan
|2010|

---

Wako Service Co. Ltd.
Shiroi, Chiba, Japan
|2014|

---

Sanyu Plant Service Co. Ltd.
Togane, Chiba, Japan

---

Izak Co., Ltd. (Ishizaki Industries Co.)
Toyama City, Toyama, Japan
|2019|

---

JFE Kankyo
Yokohama, Kanagawa, Japan
|2010|

---

Tobu Trading Company, Ltd.
Yoshikawa, Saitama, Japan
|2008|

---
---
Luxembourg - 1 Facility - Back to the World Map - Top of Page - Review Report Costs
---

Facility Name (Alias or Former Name)
Location
Facility Review Program Years

---

Lamesch S.A.
Bettembourg, Esch-sur-Alzette, Luxembourg
|2017|

---
---
Malaysia - 12 Facilities - Back to the World Map - Top of Page - Review Report Costs
---

Facility Name (Alias or Former Name)
Location
Facility Review Program Years

---

Kimia Zue Huat Sdn. Bhd.
Bukit Mertajam, Penang, Malaysia

---

Ming Engineering Plastic Sdn Bhd
Bukit Minyak, Penang, Malaysia
|2017|

---

Meru Metal (M) Sdn Bhd
Klang, Selangor, Malaysia
|2019|

---

Tex Cycle (P2) Sdn. Bhd
Klang, Selangor, Malaysia
|2019|

---

Victory Recovery Resources Sdn Bhd (VRRSB; Victory Recovery Sdn Bhd)
Krubong, Melaka, Malaysia
|2016|

---

Trienekens (Sarawak) Sdn Bhd (Kuching Integrated Waste Management Park)
Kuching, Sarawak, Malaysia
|2018| |2013|

---

5E Resources Sdn Bhd (Jalan Platinum Utama Facility)
Pasi Gudang, Johor, Malaysia

---

5E Resources Sdn Bhd (Jalan Perak Facility)
Pasir Gudang, Johor, Malaysia
|2016|

---

Shan Poornam Global Sdn Bhd.
Perai, Penang, Malaysia

---

Shan Poornam Metals Sdn Bhd
Perai, Penang, Malaysia

---

Kualiti Alam Sdn Bhd
Port Dickson, Negeri Sembilan, Malaysia
|2018| |2016| |2015| |2013| |2010| |2007| |2004|

---

TES-AMM (Malaysia) Sdn Bhd
Prai, Penang, Malaysia
|2015| |2012| |2007|

---
---
Mexico - 16 Facilities - Back to the World Map - Top of Page - Review Report Costs
---

Facility Name (Alias or Former Name)
Location
Facility Review Program Years

---

Ecoltec S.A. de C.V.
Apaxco, Mexico, Mexico
|2008|

---

Reind Quimica, S.A. de C.V.
Chicoloapan, Mexico, Mexico
|2005|

---

Laidlaw Environmental Services de Mexico (Clean Harbors)
Ciudad Juarez, Chihuahua, Mexico
|2004|

---

Rinchem Company, Inc. (Compañia Rinquim S.A. de C.V)
Ciudad Juarez, Chihuahua, Mexico
|2005|

---

Residuous Industriales Multiquim SA (RIMSA) (RIMSA)
Ecatepec de Morelos, Mexico, Mexico
|2012|

---

Pro-Ambiente
Huichapan, Hidalgo, Mexico
|2005|

---

Klinash, S.A. de C.V.
Lerma, Mexico, Mexico
|2019|

---

Technology Displays Mexicana SA de CV
Mexicali, Baja California, Mexico
|2019|

---

Veolia Soluciones Industriales (Residuous Industriales Multiquim SA Landfill; RIMSA)
Mina, Nuevo Leon, Mexico
|2017| |2014| |2011| |2008| |2006| |2004| |2001| |1998|

---

Gen Industrial (PASA)
Monterrey, Nuevo Leon, Mexico
|2013|

---

Ecoltec (Holcim Mexico)
Ramos Arizpe, Coahuila, Mexico
|2016|

---

Recicladora Temarry (Temarry Recycling)
Tecate, Baja California, Mexico
|2017|

---

Cali Resources SA de CV
Tijuana, Baja California, Mexico
|2019|

---

Jack Engle De Mexico S. De R.L. De C.V
Tijuana, Baja California, Mexico
|2015|

---

Tizaquim S.A.
Tizayuca, Hidalgo, Mexico
|2003|

---

Pro-Ambiente
Torreon, Coahuila de Zaragoza, Mexico
|2005|

---
---
New Zealand - 5 Facilities - Back to the World Map - Top of Page - Review Report Costs
---

Facility Name (Alias or Former Name)
Location
Facility Review Program Years

---

Redvale Sanitary Landfill
Dairy Flat, Auckland, New Zealand
|2011|

---

Waste Management Technical Services
East Tamaki, Auckland, New Zealand
|2018|

---

Waste Management New Zealand (Seaview Transfer Station; Transpacific Waste Management)
Lower Hutt City, Wellington, New Zealand
|2017|

---

Chemwaste Onehunga
Onehunga, Auckland, New Zealand
|2017|

---

Chemwaste Industries
Woolston, Canterbury, New Zealand
|2017| |2008|

---
---
Nigeria - 2 Facilities - Back to the World Map - Top of Page - Review Report Costs
---
Norway - 11 Facilities - Back to the World Map - Top of Page - Review Report Costs
---

Facility Name (Alias or Former Name)
Location
Facility Review Program Years

---

VEFAS RETUR AS
Alta, Finmark, Norway
|2012|

---

Bardu Deponi
Bardu, Troms, Norway
|2013|

---

Fana Stein og Gjenvinning AS (FSG AS)
Bergen, Hordaland, Norway
|2012|

---

RENOR AS Avd Cement Kiln (NORCEM; HeidelbergCement AG)
Brevik, Telemark, Norway
|2006|

---

FREVAR KF
Fredrikstad, Ostfold, Norway
|2013|

---

Hias IKS
Hamar, Hedmark, Norway
|2013|

---

Retura TRV AS
Heimdal, Sør-Trøndelag, Norway
|2012|

---

Energigjenvinningsetaten (EGE) (Klemetsrud Energy Recovery Plant)
Oslo, Oslo, Norway
|2010|

---

BIR Waste Energy AS
Radal, Hordaland, Norway
|2019|

---

Avfallsservice
Storslett, Troms, Norway
|2012|

---

SAR AS
Tananger, Rogoland, Norway
|2011|

---
---
Panama - 1 Facility - Back to the World Map - Top of Page - Review Report Costs
---
Peru - 1 Facility - Back to the World Map - Top of Page - Review Report Costs
---
Philippines - 8 Facilities - Back to the World Map - Top of Page - Review Report Costs
---

Facility Name (Alias or Former Name)
Location
Facility Review Program Years

---

Aliron Philippines
Calamba, Laguna, Philippines
|2010|

---

Hazchem, Inc
Calamba, Laguna, Philippines

---

Dolomatrix Philippines Inc.
Calibutbut, Pampanga, Philippines
|2015|

---

Semirecycling Co., Inc. (SRCI)
Clark Freeport Zone, Pampanga, Philippines
|2017|

---

All Waste Services, Inc. (Inchem Environmental Inc.)
Guiguinto, Bulacan, Philippines
|2010|

---

Waste Recovery Co., Inc.
Norzagaray, Bulacan, Philippines
|2010|

---

Gulf Oil Petroleum Corp
Pandi, Bulacan, Philippines
|2015|

---

Genetron International Marketing
Sulucan, Angat, Bulacan, Philippines

---
---
Poland - 4 Facilities - Back to the World Map - Top of Page - Review Report Costs
---
Russia - 3 Facilities - Back to the World Map - Top of Page - Review Report Costs
---
Saudi Arabia - 2 Facilities - Back to the World Map - Top of Page - Review Report Costs
---
Singapore - 19 Facilities - Back to the World Map - Top of Page - Review Report Costs
---

Facility Name (Alias or Former Name)
Location
Facility Review Program Years

---

Citiraya Industries
Singapore, Singapore
|2004|

---

Elements Industries Pte LTD
Singapore, Singapore
|2018| |2015|

---

Jurong Barrels & Drums Industries Pte. Ltd.
Singapore, Singapore
|2019|

---

Mencast Offshore & Marine Pte Ltd
Singapore, Singapore
|2018|

---

Metech Recycling (Singapore) Pte. Ltd.
Singapore, Singapore
|2016|

---

NSL OilChem Services Pte. Ltd.
Singapore, Singapore
|2019| |2016| |2014|

---

Penta-Chem Services Pte Ltd
Singapore, Singapore
|2019|

---

SembCorp Utilities Ltd.
Singapore, Singapore
|2019|

---

SK Envirotech Pte. Ltd.
Singapore, Singapore
|2019|

---

TES-AMM Singapore Pte Ltd
Singapore, Singapore
|2011|

---

Aroma Chemical Pte. Ltd.
Tuas, Singapore
|2019| |2015|

---

Chem-Solv Technologies Pte., Ltd.
Tuas, Singapore
|2017| |2013| |2008| |2001|

---

Cramoil Singapore Pte. Ltd.
Tuas, Singapore
|2019|

---

ECO Mastermelt Pte. Ltd.
Tuas, Singapore

---

ECO Special Waste Management Pte. Ltd.
Tuas, Singapore
|2019| |2016| |2013| |2007|

---

Modern Asia Environmental Holdings Pte. Ltd. (Technochem Environmental Complex)
Tuas, Singapore
|2018|

---

SPM Refinery Pte. Ltd.
Tuas, Singapore
|2014|

---

Veolia ES Singapore Industrial Pte. Ltd. (Purechem Veolia; Purechem Onyx)
Tuas, Singapore
|2011| |2007|

---

Veolia ES Singapore Industrial Pte. Ltd.
Tuas, Singapore

---
---
South Africa - 6 Facilities - Back to the World Map - Top of Page - Review Report Costs
---

Facility Name (Alias or Former Name)
Location
Facility Review Program Years

---

Dolphin Coast Landfill Management (DCLM)
KwaDukuza, KwaZulu-Natal, South Africa
|2018|

---

EnviroServ Waste Management Vissershok LF
Milnerton, Western Cape, South Africa
|2019| |2014|

---

A-Thermal Retort Technologies (Pty) Ltd
Olifantsfontein, Gauteng, South Africa
|2019|

---

EnviroServ Waste Management Aloes II Landfill (Waste Tech)
Port Elizabeth, Eastern Cape, South Africa
|2011|

---

EnviroServ Waste Management Shongweni LF
Shongweni, KwaZulu-Natal, South Africa
|2013|

---

EnviroServ Waste Management Holfontein LF
Springs, Gauteng, South Africa
|2018| |2015| |2013|

---
---
South Korea - 15 Facilities - Back to the World Map - Top of Page - Review Report Costs
---

Facility Name (Alias or Former Name)
Location
Facility Review Program Years

---

Sunglim Oil Chemical Co., Ltd.
Ansan-si, Gyeonggi-do, South Korea

---

Energy Networks Ltd.
Busan, Busan, South Korea
|2019|

---

JA Green Co., Ltd. (Higreen Co.)
Cheong Ju, Chungcheongbuk-do, South Korea

---

Seonam Environment Energy Corporation
Gimhae-si, Gyeongsangnam-do, South Korea
|2019|

---

One Co. Ltd.
Gimhae-si, Gyongsangnam-do, South Korea
|2018|

---

Young Sin Metal Working Co, Ltd.
Gimhae-si, Gyongsangnam-do, South Korea
|2009|

---

Sungeel Hitech Co.
Gunsan-si, Jeollabuk-do, South Korea
|2016|

---

Young Sin Metal Working Co, Ltd.
Gyeongsan-si, Gyeongbuk, South Korea
|2013| |2009|

---

Hong Jing Resource Co., Ltd.
Haman-gun, Gyeongsangnam-do, South Korea
|2019|

---

TES-AMM Korea
Hwaseong, Gyeonggi, South Korea
|2014|

---

Shindaehan Refined Fuel Co., Ltd.
Hwaseong-si, Gyeonggi-do, South Korea

---

Union Corporation
Pohang-City, Kyongsang-bukto, South Korea
|2013| |2009|

---

EG Corporation
Ulsan, Gyeongsangnam-do, South Korea
|2014|

---

NC Ulsan
Ulsan, Gyeongsangnam-do, South Korea
|2019|

---

Dae Jin Industrial Co., Ltd.
Yangsan-si, Gyeongsangnam-do, South Korea
|2019|

---
---
Spain - 7 Facilities - Back to the World Map - Top of Page - Review Report Costs
---

Facility Name (Alias or Former Name)
Location
Facility Review Program Years

---

Geocycle Espana, S.A. (Planta de Valorizacion de Residuos)
Albox, Almeria, Spain
|2017|

---

Bidones J.P. Garcia
Fogars de la Selva, Barcelona, Spain
|2019|

---

Acteco Productos y Servicios, S.L.
Ibi, Alicante, Spain
|2018|

---

SERTEGO
Lalin, Pontevedra, Spain
|2012|

---

Magma Tratamientos
Massalfassar, Valencia, Spain
|2015|

---

Proteccion Medioambiental del Cantabrico (PROMECA)
Samano-Castro Urdiales, Cantabrias, Spain
|2012|

---

Secanim Bio-Industries S.A.U.
San Martin y Mudrian, Segovia, Spain
|2019|

---
---
Sri Lanka - 1 Facility - Back to the World Map - Top of Page - Review Report Costs
---
Switzerland - 2 Facilities - Back to the World Map - Top of Page - Review Report Costs
---
Taiwan - 5 Facilities - Back to the World Map - Top of Page - Review Report Costs
---

Facility Name (Alias or Former Name)
Location
Facility Review Program Years

---

Cleanaway Kang Lien Company
Gangshan, Kaohsiung Hsien, Taiwan
|2010|

---

Super Dragon Technology (Jiah-Long; Chang Pwu Industrial Co.)
T'ao-yüan, Taiwan
|2005|

---

Chang-Xin Environment Engineering Ltd
Tongxiao, Miaoli, Taiwan
|2019|

---

Full-Yield Industry Co., Ltd.
Tsauh-Chiaur, Miao-Li, Taiwan
|2014|

---

Sunny Friend Environmental Technology Co., Ltd.
Yuanchang, Yunlin County, Taiwan
|2011|

---
---
Thailand - 8 Facilities - Back to the World Map - Top of Page - Review Report Costs
---

Facility Name (Alias or Former Name)
Location
Facility Review Program Years

---

Ohgitani (Thailand) Co., Ltd.
Ayutthaya, Thailand
|2007|

---

Bangpa-in Land Development Co., Ltd
Bangpa-In, Ayutthaya, Thailand
|2010|

---

General Environmental Conservation Public Company Ltd (GENCO)
Hauyong, Rayong, Thailand
|2006|

---

TES-AMM (Thailand) Co., Ltd.
Khlong Luang, Pathum Thani, Thailand
|2014|

---

Akkhie Prakarn Co. Ltd.
Muang, Samutprakarn, Thailand
|2011|

---

Better World Green
Saraburi, Saraburi, Thailand
|2018| |2001|

---

Waste Management Siam Ltd. (Eastern Seaboard Environmental Complex)
Si Racha, Chonburi, Thailand
|2007|

---

Siam City Cement Public Co., Ltd./Geocycle (Holcim Saraburi Plant; Eco-Siam)
Tabkwang, Saraburi, Thailand
|2013| |2010| |2007|

---
---
The Netherlands - 12 Facilities - Back to the World Map - Top of Page - Review Report Costs
---

Facility Name (Alias or Former Name)
Location
Facility Review Program Years

---

DRSH Zuiveringsslib
Dordrecht, Zuid-Holland, The Netherlands
|2008|

---

Ziekenhuis Afval Verwerkingsinstallatie Nederland C.V. (ZAVIN C.V.)
Dordrecht, Zuid-Holland, The Netherlands
|2019|

---

Sims Recycling Solutions (Mirec BV)
Eindhoven, North Brabant, The Netherlands
|2012|

---

Metrex BV (Moxba)
Heerlen, Limburg, The Netherlands
|2008|

---

Afvalstoffen Terminal Moerdijk (SenterNovem)
Moerdijk, Noord-Brabant, The Netherlands
|2017| |2012|

---

Renewi (AVR-Van Gansewinkel Central Chemical Depot)
Moerdijk, Noord-Brabant, The Netherlands
|2007|

---

Van Vliet Group
Nieuwegein, Utrecht, The Netherlands
|2017|

---

Afvalverwerking Rijnmond (AVR Rotterdam Botlek (Oude Maasweg); AVR)
Rotterdam, Zuid-Holland, The Netherlands
|2005|

---

AVR Waste
Rotterdam, Zuid-Holland, The Netherlands

---

Ondeo Industrial Solutions
Son, North Brabant, The Netherlands
|2013|

---

Attero
Tilburg, Noord Brabant, The Netherlands
|2017|

---

Van Gansewinkel
Vlaardingen, Zuid Holland, The Netherlands
|2009|

---
---
Turkey - 11 Facilities - Back to the World Map - Top of Page - Review Report Costs
---

Facility Name (Alias or Former Name)
Location
Facility Review Program Years

---

Canakkale Port Management, Inc.
Canakkale, Canakkale, Turkey
|2017|

---

Capanoglu Varil Ticaret
Cayirova, Kocaeli, Turkey
|2013|

---

ISTAC A.S. (Istanbul Cevre Yonetimi Sanayi ve Tic. A.S.)
Eyup, Istanbul, Turkey
|2017|

---

Chimirec Avrasya
Gebze, Kocaeli, Turkey
|2018|

---

Izaydas Izmit Waste and Residue Treatment Incineration Inc.
Izmit, Kocaeli, Turkey
|2017| |2014| |2011|

---

Anel Doga Entegre Geridonusum Endustri A.S.
Kartepe, Kocaeli, Turkey
|2013|

---

Cinkanlar Kimyevi Mad. Tic. ve San. A.S.
Kemalpasa, Izmir, Turkey

---

SATE Gidave Kimya San. Tic. Ltd. Sti.
Kemalpasa, Izmir, Turkey
|2017|

---

Eag Geri Donusum San. Tic. A.S.
Sultangazi, Istanbul, Turkey
|2017|

---

Kahyaogullari Hurda San. Tic. Ltd. Sti.
Tuzla, Istanbul, Turkey
|2017|

---

Orusan Kimya ve Akaryakit Urunleri San. Tic. Ltd. Sti.
Tuzla, Istanbul, Turkey
|2017|

---
---
Ukraine - 2 Facilities - Back to the World Map - Top of Page - Review Report Costs
---
United Kingdom (England) - 35 Facilities - Back to the World Map - Top of Page - Review Report Costs
---

Facility Name (Alias or Former Name)
Location
Facility Review Program Years

---

Veolia Environmental Services UK (Empire Works Treatment and Transfer Facility)
Aldridge, Walsall, West Midlands, United Kingdom (England)
|2013|

---

Augean Treatment Ltd (Augean Industry & Infrastructure)
Avonmouth, Bristol, United Kingdom (England)
|2016|

---

WasteCare
Barking, London, Greater London, United Kingdom (England)
|2013|

---

Rapier Energy Ltd
Billingham, Stockton-on-Tees, United Kingdom (England)
|2013|

---

Cleansing Service Group Ltd (CSG)
Bristol, Avon, United Kingdom (England)
|2012|

---

Envirosol Limited (ERG)
Brownhills, West Midlands, United Kingdom (England)
|2013|

---

CSG Lanstar (CSG Lanstar Cadishead)
Cadishead, Manchester, United Kingdom (England)
|2018| |2013|

---

Grundon Waste Management Ltd (Wingmoor Farm Landfill)
Cheltenham, Gloucestershire, United Kingdom (England)
|2012|

---

Cleansing Service Group (CSG Coventry Site)
Coventry, West Midlands, United Kingdom (England)
|2013|

---

Veolia ES Cleanaway UK Ltd.
Ellesmere Port, Cheshire, United Kingdom (England)
|2017| |2013| |2011| |2008|

---

Cory Environmental Resource Management (Hempstead Landfill Site)
Gloucester, Gloucestershire, United Kingdom (England)
|2013|

---

Tradebe Fawley Limited (Thermal Treatment Centre; Pyros Environmental; COMAH Site)
Hythe, Southampton, United Kingdom (England)
|2018| |2011|

---

Augean plc (East Northants Resource Management Facility)
Kings Cliffe, Northamptonshire, United Kingdom (England)
|2016|

---

Avanti Environmental (Treatment & Transfer Station)
Knowsley, Merseyside, United Kingdom (England)
|2013|

---

MDJ Light Brothers (SP) Ltd.
Lewes, East Sussex, United Kingdom (England)
|2009|

---

Veolia Environmental Services (Lower Bank View Waste Management Facility)
Liverpool, Merseyside, United Kingdom (England)
|2013|

---

Grundon Waste Management Ltd (Knowl Hill Hydroclave)
Maidenhead, Berkshire, United Kingdom (England)
|2011|

---

Veolia Environmental Services (Bostock Landfill; Minosus Ltd.)
Middlewich, Cheshire, United Kingdom (England)
|2013|

---

Brocklesby Ltd
North Cave (Brough), East Yorkshire, United Kingdom (England)
|2013|

---

Adler and Allen
Rainham, Essex, United Kingdom (England)
|2013|

---

Veolia Rainham Landfill Site (Cleanway)
Rainham, Essex, United Kingdom (England)
|2013|

---

Biffa Patterson Court Landfill
Redhill, Surrey, United Kingdom (England)
|2013|

---

Cleansing Service Group (CSG Pound Bottom)
Salisbury, Wiltshire, United Kingdom (England)
|2013|

---

Tradebe (Safety Kleen UK Limited)
Sheffield, South Yorkshire, United Kingdom (England)
|2013| |2004|

---

Grundon Waste Management Ltd (Grundon (Waste) Ltd)
Slough, Berkshire, United Kingdom (England)
|2011|

---

Cleansing Service Group (CSG Botley Treatment Plant)
Southampton, Hampshire, United Kingdom (England)
|2013|

---

Veolia Environmental Solutions (Redbourn Treatment Plant)
St. Albans, Hertfordshire, United Kingdom (England)
|2017| |2014| |2011|

---

Veolia Environmental Solutions (Stewartby Waste Management Facility)
Stewartby, Bedfordshire, United Kingdom (England)
|2018| |2011|

---

Albion Landfill Site
Swadlincote, Derbyshire, United Kingdom (England)
|2013|

---

Augean Thornhaugh Landfill Site
Thornhaugh, Peterborough, Cambridgeshire, United Kingdom (England)
|2013|

---

Mercury Recycling Limited
Trafford Park, Manchester, United Kingdom (England)
|2015| |2011|

---

Grundon Waste Management Ltd (Ewelme Landfill No. 2)
Wallingford, Oxfordshire, United Kingdom (England)
|2017| |2012|

---

Shortwood Quarry Landfill Site (Operated by Cory Environmental)
Walsall Wood, Walsall, West Midlands, United Kingdom (England)
|2013|

---

SecAnim Limited
Widnes, Cheshire, United Kingdom (England)
|2014|

---

Waste Recovery Group (Alco Waste Management Services - Lillyhall)
Workington, Cumbria, United Kingdom (England)
|2010|

---
---
United Kingdom (Northern Ireland) - 2 Facilities - Back to the World Map - Top of Page - Review Report Costs
---
United Kingdom (Scotland) - 4 Facilities - Back to the World Map - Top of Page - Review Report Costs
---
AK, USA - 8 Facilities - Back to the World Map - Top of Page - Review Report Costs
---

Facility Name (Alias or Former Name)
Location
Facility Review Program Years

---

NRC Alaska (Emerald Alaska, Viking Facility)
Anchorage, AK, USA
|2019| |2015| |2012| |2005|

---

PSC Environmental Services
Anchorage, AK, USA
|2004|

---

Stericycle Environmental Solutions (Burlington Environmental LLC)
Anchorage, AK, USA
|2015|

---

NRC Alaska (Emerald Alaska)
Kenai, AK, USA
|2017|

---

Organic Incineration Technology (OIT Moose Creek)
North Pole, AK, USA
|2004|

---

NRC Alaska (Emerald Services; Springer Facility)
Palmer, AK, USA
|2005|

---

North Slope Borough Oxbow Municipal Solid Waste LF
Prudhoe Bay, AK, USA
|2016| |2012|

---

City of Unalaska Landfill
Unalaska, AK, USA
|2012|

---
---
AL, USA - 25 Facilities - Back to the World Map - Top of Page - Review Report Costs
---

Facility Name (Alias or Former Name)
Location
Facility Review Program Years

---

HVF LLC (HVF West)
Alexandria, AL, USA
|2012|

---

Multimetco
Anniston, AL, USA
|2010| |2005| |2002|

---

Giant Resource Recovery Co. (M & M Chemical Company; GRR)
Attalla, AL, USA
|2018| |2016| |2015| |2012| |2011| |2010| |2008| |2004| |2002| |1998|

---

EcoSouth Services Axis Landfill
Axis, AL, USA
|2019|

---

Allied Energy
Birmingham, AL, USA
|2017| |2013| |2004|

---

Allworth, Inc. (Stericycle Environmental Solutions; Philip Services Corp.; Southdown)
Birmingham, AL, USA
|2019| |2014| |2012| |2005| |2001|

---

Republic Timberlands Landfill (BFI Timberlands Landfill)
Brewton, AL, USA
|2015| |2000|

---

Systech Environmental Corp.
Demopolis, AL, USA
|1998|

---

Republic Pineview Landfill (Allied Waste Pine View Landfill; BFI Pineview Landfill)
Dora, AL, USA
|2015|

---

Chemical Waste Management, Inc.
Emelle, AL, USA
|2019| |2018| |2017| |2016| |2015| |2014| |2013| |2012| |2011| |2010| |2009| |2008| |2007| |2005| |2003| |2002| |2000| |1998| |1995|

---

Clean Earth (EWS Alabama; C-MAC Environmental Group; Fisher Industrial Services)
Glencoe, AL, USA
|2016| |2010| |2005| |2001| |1998|

---

Republic Services Morris Farm Landfill (BFI; Allied Waste)
Hillsboro, AL, USA
|2019| |2014| |2010|

---

Covanta Huntsville
Huntsville, AL, USA
|2018| |2015| |2013| |2010| |2004|

---

Huntsville Landfill
Huntsville, AL, USA
|2016| |2012|

---

Liquid Environmental Solutions (Industrial Water Services)
Mobile, AL, USA
|2012|

---

WM Chastang Landfill
Mt. Vernon, AL, USA
|2012|

---

WM Salem Waste Disposal
Opelika, AL, USA
|2007| |2005|

---

TCI of Alabama (Trans Cycle Industries; TCI)
Pell City, AL, USA
|2017| |2015| |2013| |2010| |2008| |2006| |2003|

---

WM Three Corners Regional Landfill
Piedmont, AL, USA
|2007|

---

Aaron Oil Company, Inc.
Saraland, AL, USA
|2017| |2015| |2013| |2009| |2006| |2003| |2000|

---

Mitchell Container Services, Inc.
Saraland, AL, USA
|2000|

---

Apex Environmental (CCS Energy Services; Environmental Treatment Team)
Theodore, AL, USA
|2010| |2006| |2000|

---

Geocycle
Theodore, AL, USA
|2012|

---

Sanders Lead Company
Troy, AL, USA
|2018| |2013| |2008| |2006| |2004|

---

Safety-Kleen Systems, Inc.
Whistler, AL, USA
|2013| |1999|

---
---
AR, USA - 21 Facilities - Back to the World Map - Top of Page - Review Report Costs
---

Facility Name (Alias or Former Name)
Location
Facility Review Program Years

---

Container Life Cycle Management LLC (Drumco; Memphis Drum Service)
Arkadelphia, AR, USA
|2016|

---

Reynolds Metals Co. (Alcoa Gum Springs Plant)
Arkadelphia, AR, USA
|2017|

---

Republic Services Saline County Landfill
Bauxite, AR, USA
|2019| |2015|

---

Clean Harbors (Teris LLC; ENSCO)
El Dorado, AR, USA
|2019| |2018| |2017| |2016| |2015| |2014| |2013| |2012| |2011| |2010| |2009| |2008| |2007| |2006| |2005| |2004| |2003| |2002| |2001| |2000| |1999| |1998| |1995|

---

WCA Union County Landfill
El Dorado, AR, USA
|2017|

---

Ash Grove Cement
Foreman, AR, USA
|2019| |2018| |2017| |2015| |2014| |2012| |2010| |2008| |2006| |2005| |2003| |2000|

---

Rineco Chemical Industries
Haskell, AR, USA
|2019| |2018| |2017| |2016| |2015| |2014| |2013| |2012| |2011| |2010| |2009| |2008| |2007| |2006| |2005| |2004| |2003| |2002| |1999| |1996|

---

WCA Rolling Meadows Landfill
Hazen, AR, USA
|2008|

---

ORG Chem Group, LLC (Organic Chemical Group; Mid-America Distillations Inc.; MADI; CHEM Group)
Hot Springs, AR, USA
|2019| |2015| |2011| |2007|

---

StratCor (US Vanadium Corporation)
Hot Springs, AR, USA
|2004| |2002| |2000|

---

BFI Waste Services of Little Rock (Allied Waste Systems; Modelfill)
Little Rock, AR, USA
|2003|

---

Evoqua Water Technologies, LLC (Siemens Hydrocarbon; US Filter Recovery Services)
Little Rock, AR, USA
|2007|

---

Heritage-Crystal Clean
Little Rock, AR, USA

---

ATM Oil Company, Inc.
Marion, AR, USA
|2009|

---

WM Two Pine Landfill
North Little Rock, AR, USA
|2019| |2013| |2007|

---

WM Jefferson County LF
Pine Bluff, AR, USA
|2019|

---

Rogers Iron & Metal Corp. (RIMCO)
Rogers, AR, USA
|2011|

---

Four R Marketing LLC
Smackover, AR, USA
|2019| |2013|

---

Used Oil Service, Inc.
Springdale, AR, USA
|2009|

---

Heritage-Crystal Clean
Van Buren, AR, USA
|2019|

---

Frit Industries
Walnut Ridge, AR, USA
|2011|

---
---
AZ, USA - 27 Facilities - Back to the World Map - Top of Page - Review Report Costs
---

Facility Name (Alias or Former Name)
Location
Facility Review Program Years

---

Republic Services Apache Junction LF
Apache Junction, AZ, USA
|2019|

---

Republic Services Southwest Regional LF
Buckeye, AZ, USA
|2016| |2007|

---

Romic Environmental Technologies Corp. (US Liquids)
Chandler, AZ, USA
|2006| |2004| |2002| |1999|

---

Heritage Environmental
Coolidge, AZ, USA
|2019| |2015| |2005|

---

Republic Cactus Waste Systems LF
Florence, AZ, USA
|2018|

---

Waste Management LampTracker Inc (Earth Protection Services, Inc.)
Glendale, AZ, USA
|2018| |2016| |2011|

---

Cal Chem Metals
Globe, AZ, USA
|2007|

---

WM Painted Desert Landfill
Joseph City, AZ, USA
|2017|

---

WM Marana Regional Landfill
Marana, AZ, USA
|2018|

---

WM Butterfield Station Landfill (Waste Management, Inc.)
Mobile, AZ, USA
|2017| |2011| |2008| |2005| |2000|

---

Evoqua Water Technologies, LLC (Siemens Industry, Inc.; Siemens Water; Westates Carbon Arizona; US Filter)
Parker, AZ, USA
|2018| |2016| |2014| |2013| |2012| |2011| |2009| |2008| |2007| |2006| |2005| |2004| |2002| |2000| |1998|

---

Republic Services La Paz County Landfill
Parker, AZ, USA
|2019| |2011|

---

Clean Harbors
Phoenix, AZ, USA
|2019| |2018| |2016| |2015| |2013| |2011| |2010| |2007| |2005| |2004|

---

Emerald Transformer (Environmental Management Systems)
Phoenix, AZ, USA
|2019| |2007|

---

Gannon and Scott
Phoenix, AZ, USA
|2019| |2011| |2006|

---

Lighting Resources, Inc. (Ballast Facility)
Phoenix, AZ, USA
|2017|

---

Lighting Resources, Inc. (Fluorescent Bulb Facility; Special Processes of Arizona)
Phoenix, AZ, USA
|2017|

---

Liquid Environmental Solutions (Resource Recovery Techniques of Arizona)
Phoenix, AZ, USA
|2019| |2013|

---

Thermo-Fluids, Inc.
Phoenix, AZ, USA
|2019| |2016| |2012| |2010| |2008| |2005| |2002|

---

Univar
Phoenix, AZ, USA
|2007|

---

Veolia ES Technical Solutions (Onyx ES; Superior; Salesco)
Phoenix, AZ, USA
|2019| |2018| |2017| |2016| |2015| |2014| |2013| |2012| |2011| |2010| |2009| |2008| |2007| |2006| |2005| |2004| |2002| |1999|

---

Westech Recycling
Phoenix, AZ, USA
|2007|

---

WM Northwest Regional Landfill
Surprise, AZ, USA
|2018| |2015| |2007|

---

World Resources Company
Tolleson, AZ, USA
|2006| |2003|

---

Allied Precious Metals
Tucson, AZ, USA
|2000|

---

Sims Recycling Solutions
Tucson, AZ, USA
|2018|

---

Republic Copper Mountain LF
Wellton, AZ, USA
|2012|

---
---
CA, USA - 117 Facilities - Back to the World Map - Top of Page - Review Report Costs
---

Facility Name (Alias or Former Name)
Location
Facility Review Program Years

---

Soil Safe of California, Inc. (TPST Technologies)
Adelanto, CA, USA
|2015| |2013| |2011| |2008| |1999|

---

ADS Gold, Inc.
Anaheim, CA, USA
|2015|

---

Kinsbursky Brothers Supply, Inc.
Anaheim, CA, USA
|2019| |2018| |2017| |2016| |2015| |2014| |2013| |2012| |2011| |2010| |2009| |2007| |2006| |2004| |2003| |2001| |1998|

---

Acrylatex Coatings & Recycling Inc. (dba Paints for Less)
Azusa, CA, USA
|2019|

---

Thermal Remediation Solutions
Azusa, CA, USA
|2005|

---

Veolia ES Technical Solutions (Onyx ES; OSCO; CWM)
Azusa, CA, USA
|2019| |2018| |2017| |2016| |2015| |2014| |2013| |2012| |2011| |2010| |2008| |2007| |2006| |2005| |2004| |2003| |2002| |2000| |1998|

---

WM Azusa Land Reclamation Company (USA Waste of California)
Azusa, CA, USA
|2018| |2015| |2013| |2011| |2007| |2005|

---

B&B Surplus Inc.
Bakersfield, CA, USA
|2009|

---

California Pipe Recycling, Inc. (CPR)
Bakersfield, CA, USA
|2011|

---

Fortune Metal Inc.
Bakersfield, CA, USA
|2012|

---

Calgon Carbon Corporation
Blue Lake, CA, USA
|2005| |2002|

---

Clean Harbors (Safety-Kleen; Laidlaw)
Buttonwillow, CA, USA
|2019| |2018| |2017| |2016| |2015| |2014| |2013| |2012| |2011| |2010| |2009| |2008| |2007| |2006| |2004| |2002| |2000| |1997|

---

Safety-Kleen Systems, Inc. (Evergreen Oil)
Carson, CA, USA
|2007|

---

RSR Corporation
City of Industry, CA, USA
|2019| |2014| |2008| |2005|

---

California Portland Cement
Colton, CA, USA
|2005|

---

Thermal Combustion Innovators (TCI)
Colton, CA, USA
|2011| |2001|

---

Apex Drum Company
Commerce, CA, USA
|2008|

---

Appliance Recycling Centers of America, Inc.
Compton, CA, USA
|2008|

---

World Oil Recycling (Demenno-Kerdoon)
Compton, CA, USA
|2019| |2018| |2017| |2016| |2015| |2014| |2012| |2010| |2009| |2006| |2005| |2003| |2001| |2000| |1998|

---

WM El Sobrante Landfill
Corona, CA, USA
|2018|

---

Covanta Secure Services (Stanislas Resource Recovery Facility; American Ref-Fuel)
Crows Landing, CA, USA
|2015|

---

Advanced Environmental, Inc. (D/K Dixon; Demenno-Kerdoon)
Dixon, CA, USA
|2019|

---

Romic Environmental Technologies (ERP Environmental Services; US Liquids)
East Palo Alto, CA, USA
|2006| |2005| |2003| |2001| |1998| |1995|

---

Safety-Kleen Systems, Inc.
El Monte, CA, USA
|2011| |2007|

---

ACT Enviro (ACT Medical Services; Advanced Chemical Transport, Inc.)
Escondido, CA, USA
|2017|

---

Orange Coast Computers & Recycling
Fountain Valley, CA, USA
|2009|

---

Healthwise Services
Fowler, CA, USA
|2019| |2016|

---

AER Worldwide
Fremont, CA, USA
|2013|

---

Veolia ES Technical Solutions (Onyx Environmental Services)
Fremont, CA, USA
|2015| |2011|

---

Cedar Avenue Recycling and Transfer Station (CARTS; Industrial Waste and Salvage; IWS)
Fresno, CA, USA
|2016|

---

Daniels Sharpsmart, Inc. (Daniels SharpSmart)
Fresno, CA, USA
|2013|

---

Electronic Recyclers International (Electronic Recyclers of America )
Fresno, CA, USA
|2019| |2011|

---

Safety-Kleen Systems, Inc. (Evergreen Recycling)
Fresno, CA, USA

---

Safety-Kleen Systems, Inc.
Fresno, CA, USA
|2018|

---

Stericycle (BFI Medical Waste Systems)
Fresno, CA, USA
|2014| |2011|

---

HMR USA Inc.
Gardena, CA, USA
|2007|

---

Metech International
Gilroy, CA, USA
|2014| |2006| |2002|

---

AERC Recycling Solutions (AERC.com, Inc.; MTI; Mercury Technologies International)
Hayward, CA, USA
|2017| |2014| |2013| |2012| |2010| |2009| |2007| |2006| |2004| |2002| |2000| |1998|

---

Container Management Services (Western Drum)
Hayward, CA, USA
|2019| |2014| |2000|

---

e-Recycling of California
Hayward, CA, USA
|2015|

---

Stericycle
Hayward, CA, USA
|2016|

---

Stericycle Inc.
Hollister, CA, USA
|2013|

---

Rho Chem (Stericycle Environmental Solutions; PSC)
Inglewood, CA, USA
|2019| |2013| |2008| |2001|

---

Chemical Waste Management (Kettleman Hills Facility)
Kettleman City, CA, USA
|2019| |2018| |2016| |2015| |2014| |2012| |2011| |2010| |2009| |2008| |2007| |2006| |2005| |2004| |2002| |2001| |2000| |1998| |1995|

---

WM Lancaster Landfill (Waste Management of Antelope Valley)
Lancaster, CA, USA
|2013|

---

Republic Services (Vasco Road Landfill)
Livermore, CA, USA
|2012| |2004| |2002|

---

WM Altamont Landfill and RRF
Livermore, CA, USA
|2019| |2018| |2014| |2011| |2007| |2004|

---

City Paper & Metals
Long Beach, CA, USA
|2008|

---

Covanta Long Beach Renewable Energy (Southeast Resource Recovery Facility (SERRF))
Long Beach, CA, USA
|2014|

---

Crosby & Overton
Long Beach, CA, USA
|2018| |2017| |2013| |2011| |2008| |2006| |2004| |2002| |1997|

---

Electronics Partners Corporation (ePC)
Los Angeles, CA, USA
|2005|

---

Emerald Transformer (Clean Harbors; Rollins; Safety-Kleen)
Los Angeles, CA, USA
|2016| |2013| |2011| |2010| |2007| |2005| |2003| |2000| |1999| |1995|

---

Industrial Service Oil Company (Safety-Kleen Corporation)
Los Angeles, CA, USA
|2018|

---

Jack Engle & Co.
Los Angeles, CA, USA
|2015|

---

Pacific Resource Recovery (Ellis Paints; PRRS)
Los Angeles, CA, USA
|2019| |2018| |2015| |2012| |2009| |2007| |2005| |2003|

---

Southwest Processors (Southwest Treatment Systems)
Los Angeles, CA, USA
|2009|

---

Republic Services Forward, Inc.
Manteca, CA, USA
|2018| |2014| |2011| |2005| |2002|

---

California Electronic Asset Recovery, Inc. (CEAR)
Mather, CA, USA
|2019|

---

WM McKittrick Facility (Liquid Waste Management, Inc.; McKittrick Waste Treatment Site)
McKittrick, CA, USA
|2017| |2015| |2012| |2008| |2003| |2000|

---

Ingenium
Milpitas, CA, USA
|2016|

---

Philadelphia Recycling Mine
Mira Loma, CA, USA
|2008|

---

AERC Acquisition Corp. Modesto (AERC Recycling Solutions; Com-Cycle)
Modesto, CA, USA
|2019|

---

Commodity Resources and Environmental, Inc.
Mojave, CA, USA
|2010|

---

Industrial Container Services (IFCO; Waymire Drum; Palex)
Montebello, CA, USA
|2016| |2012| |2002|

---

Jimco Inc.
Montebello, CA, USA
|2009|

---

Safety-Kleen Systems, Inc. (Evergreen Oil, Inc.)
Newark, CA, USA
|2018| |2015| |2012| |2010| |2007| |2005| |2002| |1999| |1997|

---

WM Redwood Landfill and Recycling Center
Novato, CA, USA
|2018| |2013|

---

Integrated Environmental Systems
Oakland, CA, USA
|1999|

---

Schnitzer Steel (Oakland Metals Recycling Yard & Port)
Oakland, CA, USA
|2013|

---

Lighting Resources LLC
Ontario, CA, USA
|2019| |2015| |2003|

---

Patriot WasteWater
Orange, CA, USA
|2018|

---

WM of Antelope Valley (Waste Management, Inc.)
Palmdale, CA, USA
|2003|

---

Medical Waste Services
Paramount, CA, USA
|2016|

---

Republic Services Keller Canyon Landfill
Pittsburg, CA, USA
|2019| |2015| |2011| |2010| |2006|

---

Clean Earth Specialty Waste Solutions (Stericycle Environmental Solutions; PSC)
Pomona, CA, USA
|2013|

---

GEM (Stericycle Environmental Solutions; PSC; General Environmental Management; American Environmental)
Rancho Cordova, CA, USA
|2016| |2013|

---

K-Pure Waterworks
Rancho Cucamonga, CA, USA
|2018|

---

Sims Recycling Solutions (Sims Los Angeles)
Rancho Dominguez, CA, USA
|2013|

---

Evoqua Water Technologies, LLC (Siemens Water Technologies Corporation; US Filter; Westates Carbon; Northwestern Carbon)
Red Bluff, CA, USA
|2015| |2010| |2005|

---

Seaport Environmental
Redwood, CA, USA
|2002|

---

Safety-Kleen Systems, Inc.
Reedley, CA, USA
|2005| |2000| |1996|

---

Hazmat TSDF (Filter Recycling Services; FRS)
Rialto, CA, USA
|2016| |2014| |2012| |2011| |2008| |2007| |2002|

---

Veolia ES Technical Solutions (Onyx Environmental Services)
Richmond, CA, USA
|2018| |2017| |2014| |2011| |2008| |2006| |2004| |2002|

---

InStrat, Inc.
Rio Vista, CA, USA
|2014| |2002|

---

Amazon Environmental Inc (Amazon Paint, Amazon)
Riverside, CA, USA
|2019|

---

Sims Recycling Solutions (Noranda Recycling, Micro Metallics)
Roseville, CA, USA
|2018| |2014| |2010| |2000|

---

Amazon Environmental Inc (Amazon Paint, Amazon)
Sacramento, CA, USA
|2019|

---

Safety-Kleen Systems, Inc.
Sacramento, CA, USA
|2019| |2017| |2015| |2011|

---

Visions Recycling, Inc.
Sacramento, CA, USA

---

Clean Harbors (Safety-Kleen; USPCI)
San Jose, CA, USA
|2019| |2018| |2017| |2016| |2015| |2013| |2012| |2011| |2010| |2008| |2007| |2006| |2005| |2003| |2002| |2000| |1999| |1998|

---

Sims Metal Management (Noranda Recycling; Falconbridge; Micro Metallics Corporation)
San Jose, CA, USA
|2005| |2003| |2000|

---

WM Kirby Canyon Recycling
San Jose, CA, USA
|2017|

---

Stericycle
San Leandro, CA, USA
|2011| |2008| |2004|

---

Gemini Industries, Inc.
Santa Ana, CA, USA
|2019| |2017| |2013| |2008| |2001|

---

Safety-Kleen Systems, Inc.
Santa Ana, CA, USA
|2018| |2013|

---

ECS Refining
Santa Clara, CA, USA
|2018| |2016| |2013| |2010| |2006| |2002| |1999|

---

Heraeus Precious Metals North America LLC (Heraeus Metal Processing Inc.; PGP Industries)
Santa Fe Springs, CA, USA
|2013| |2012| |2010| |2008| |2006| |2004| |2002| |2000| |1998|

---

Phibro-Tech Incorporated
Santa Fe Springs, CA, USA
|2017| |2014| |2011| |2007| |2001|

---

Santa Maria Regional Landfill
Santa Maria, CA, USA
|2017|

---

WM Simi Valley Landfill & Recycling Center
Simi Valley, CA, USA
|2017| |2008|

---

Ted Levine Drum Company
South El Monte, CA, USA
|2012|

---

Pacific Coast Recycling (Fairway Salvage Division)
South Gate, CA, USA
|2008|

---

ECS Refining
Stockton, CA, USA
|2016|

---

Waste Connections Potrero Hills LF
Suisun, CA, USA
|2018|

---

Metals Etc.
Sun Valley, CA, USA
|2007|

---

Environmental Management & Controls, Inc. (Thomas Gray & Associates)
Turlock, CA, USA
|2012| |2007| |2004|

---

Recology Hay Road L